Schnitzel n Tits is not just a boys night it's also a great night out for the ladies!
Is it a theatre restaurant? Burlesque bar? A themed party? Topless bar? Dinner and a show? The answer is all of the above – a Friday night out in Melbourne to remember!
MELBOURNE'S BEST FRIDAY NIGHT OUT

Friday night in Melbourne just got cheekier! Bring a crew, a mate or...
THE BEST BREASTS IN TOWN

We're well-known for our babelicious babes, but that's not all. For dinner, you...
ALL THE ATTENTION YOU NEED

Our naughty but nice barmaid babes and topless waitresses will be on hand...
Make the Hen's night by celebrating her last night out at our theatre restaurant.
Lesbians have been enjoying year after year of entertainment at our action-packed night.
What a great excuse for a girls night out. Come along and see what we get up...
SCHNITZEL 'N TITS – A NIGHT OUT TO REMEMBER
Melbourne's best theatre restaurant is the iconic and official Schnitzel n Tits! Have you been yet? Curious? Here's how it works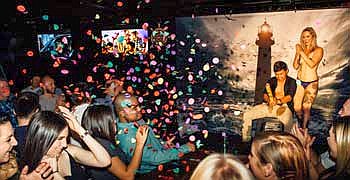 Doors Open at 7pm
First show starts at 8pm sharp
Three burlesque performances
Babelicious Topless Barmaids, full table service
Delicious Schnitzel topped with gravy and served with chips & salad
Games, crowd participation and …
Most importantly; you'll have a blast!
Don't miss our upcoming themes and events!
Check out what some of our recent customers think…
Absolutely loved it and the guys loved it more, great food great tits n awesome show definitely recommend to anyone to check it out.

Definitely recommend for a work break up. I took the boys for the chrissie party. It was the perfect end to the year. Drink packages, tasty food, beautiful girls and a great show.
We went for a work break up with the girls and we had a ball. if anything we got more attention because we were girls, we got the royal treatment! Highly recommend!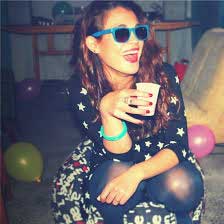 Very friendly and quick to serve. Everyone was made to feel comfortable and welcome. Perfect night for a birthday or bucks/Hens.
Such a good idea for a christmas party, great entertainment, the food was delicious, the beer was flowing and the girls were very... talented. I'll be Back!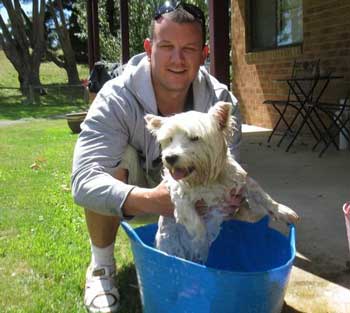 Schnitzel n Tits is at The Colonial Hotel on the corner of Lonsdale and King st Melbourne every Friday night. Whether you're there for a Birthday Party, a special occasion, after work drinks or a date with a difference our dinner and show is sure to tickle your fancy.
If you're looking for places to eat with hot waitresses, you're in the right place. Schnitzel n Tits entertainment can be anything from Burlesque shows to cheeky striptease studded with exclusive circus acts, live comedy, jelly wrestling and some of the best pole dancers and contortionists in Melbourne.
Great food, cheeky fun, all night drink specials… sound good?  That's Schnitzel 'n Tits!
Birthdays, work gatherings, Bucks Parties and Hens Nights are welcome. We're experienced in catering to large bookings and individuals' special requirements.
We're not just a men's club Melbourne. Schnitzel n Tits is an iconic theatre restaurant and topless bar Melbourne. Round up your mates for an entertaining Friday night dinner & show with tasty schnitzels!
What is Burlesque? What is a Burlesque show? Did you think of Christina Aguilera and Cher in...
Melbourne's favourite schnitzels come with plenty of perks.
Schnitzel n Tits is known for our famous
burlesque...
The Ultimate Adult Birthday Party Checklist

Are you planning an adult birthday party? Maybe it's a 21st, 30th...