Organising a hens party? Looking for something different and outrageous? Schnitzel n Tits is a Cheeky take on a theatre Restaurant, this is a dinner and show with so much more..
Pricing for a Hens Party

Fun, Sexy themes every Month.
$54 Per Person
$44 (Birthday Party Bookings)

FREE TICKET

for the Birthday boy or girl!!
The Best Schnitzels in Town!
Chicken Schnitzel Crumbed with Herbs and served with Chips and Salad.
Our Vegetarian Schnitzel is an Eggplant sliced and crumbed. Delicious.
We can cater for all dietary Requirements too!
---
Babelicious Barmaids
Full table service from our fun loving waitresses! Not only do they deliver your drinks but they'll get your hen and other people in the audience involved in stage games which result in the their clothes coming off!
Burlesque / Cheeky striptease performances…
Get your hen involved in the actual performances on the night. Whether they're dragged up on the stage or on to the table they will become part of our showgirls elaborate feature acts. This will certainly be a Hens Party to remember!
---
Games, Activities and Prizes
Win our t-shirts, free drinks, bodyshots from the girls, dances and other great prizes in Quizzes and Table comps. We'll also run stage games pitting hens, bucks and birthday girls n boys against each other and the girls in tests of skill stamina and shamelessness!
Discount Group Bookings…
We want to do everything possible to make sure your Hen's Party goes off with a bang. We have a really easy booking process where your hen will get a free ticket, and the rest of the Hens Party we'll look after with a group discount.
What our customers are saying...

We went for a work break up with the girls and we had a ball. if anything we got more attention because we were girls, we got the royal treatment! Highly recommend!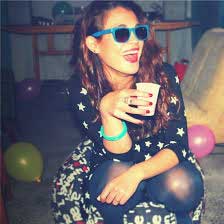 Such a good idea for a christmas party, great entertainment, the food was delicious, the beer was flowing and the girls were very... talented. I'll be Back!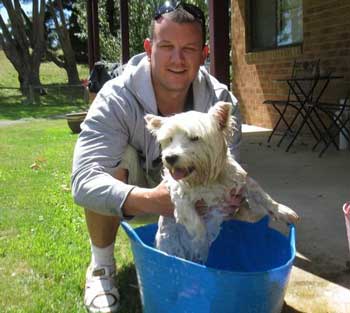 I've been twice for birthdays and both nights have been absolutely fabulous and amazing the girls are very friendly and accommodating
Definitely recommend for a work break up. I took the boys for the chrissie party. It was the perfect end to the year. Drink packages, tasty food, beautiful girls and a great show.
Absolutely loved it and the guys loved it more, great food great tits n awesome show definitely recommend to anyone to check it out.

How to book in a hens party with us...

Fill out form below with Date and the hens name.
Receive an email from us with your discount link

Send the link to your friends
Start to buy your tickets then call us for the hens freebie.
All you have to do is fill out this form below and one of our team will email you back everything you need to put together Fantastic Hens Party...